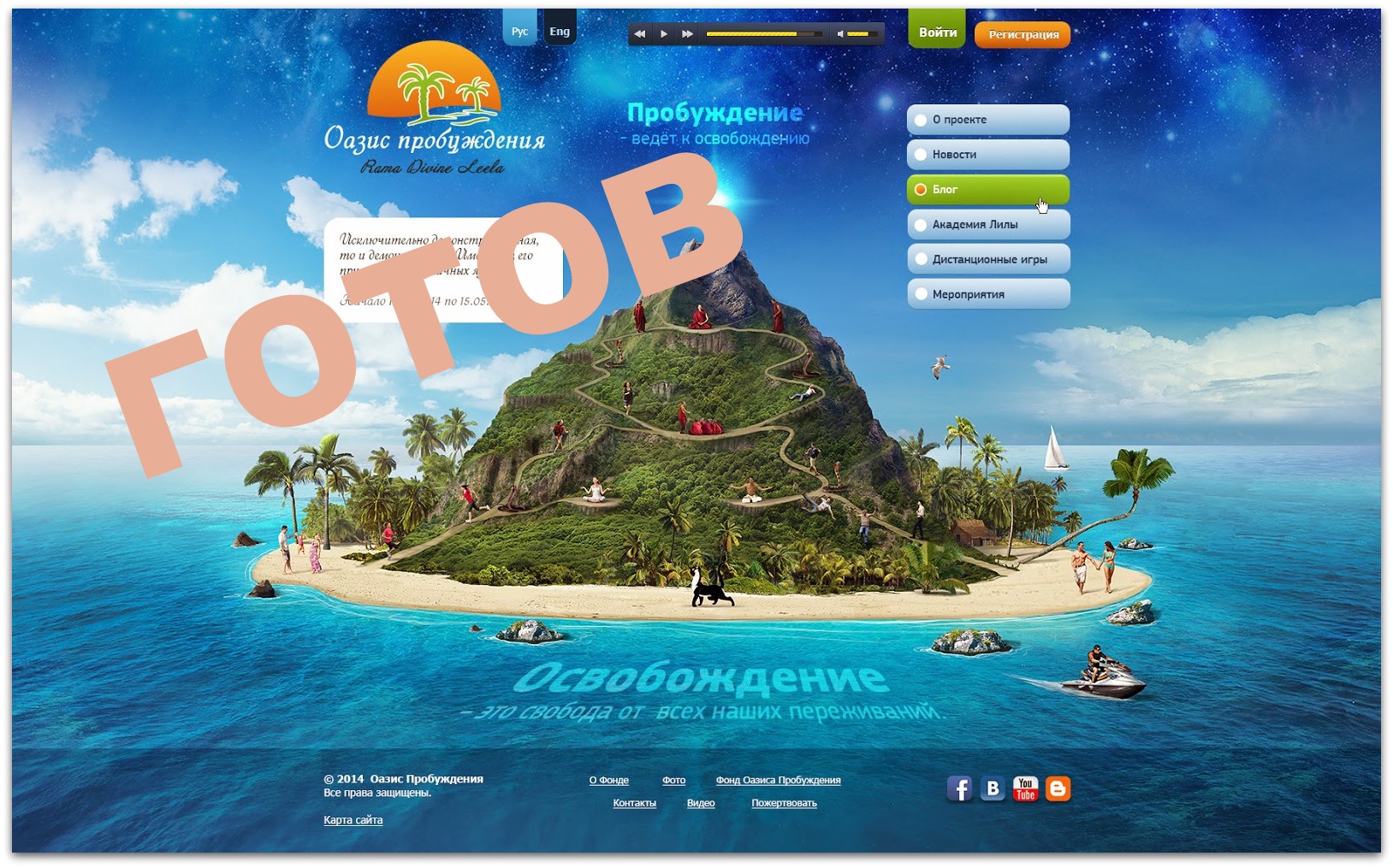 In January 2014, the website of Oasis Awakening originated the project and now, a year later, preparing for the possibility to take on their expanses Players Academy Leela and spiritual seekers, awakening from the dream of ignorance.
Listen to music, take a walk through the pages of the site: see and read ...
Then you can perform some necessary procedures:
1. Register on the site, filling in the personal data (the name of the game, photo), then you can enter your personal account by clicking on the name.
3.Podpishites on the news, in this case to your mailbox will come
notification of new articles and activities on this site.
4.Izuchite personal cabinet.
5. And slowly get used to a new place in the Internet space, as a place that will be the official representative of the Awakening and Oasis Academy Leela.
Thanks:
Well, now, let's thank the team who worked on the creation of sites in the face: the Wanderer, Joke, Ohm, Volcano. They have shown in this project (drawing) - selfless service and were able to overcome internal difficulties that arose in front of them, because the ministry sometimes required maximize both time responsiveness, so the physical and mental effort. But all members of the team were able to overcome difficulties and serve as the other players, this service receive Services Website. Funding for the project "Site Oasis Awakening" was carried out from the Oasis Foundation Awakening.
On the history of the site you can read here (it is interesting that the original site design looked radically different)
The history of the site Oasis Awakening