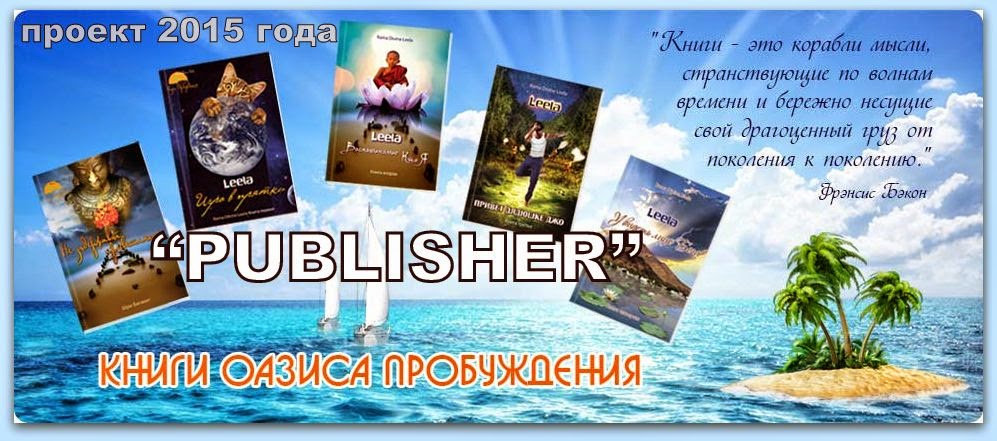 All the happiness in the world
It comes from the desire of happiness for others.
All the suffering in the world
It comes from the desire of happiness for themselves.
March 1 launched a new project Oasis Awakening "Publisher".
This project is part of the way and often practiced players (equivalent to a daily practice of meditation).
It is important to understand that the service is always very important to perform from the heart and from the internal readiness and desire.
Advice for those who take part in the project. How best to perform this service?
1. From the resulting video (audio or text to the editorial board) and get ready to print at the same time start watching your breath, so that your actions are taking place with the awareness of the moment here and now.
2. On the timer, set time interval of 20 minutes. During this time, perform consciously practice. Once you hear the timer complete the practice. Continuing to be in the moment is now switch to other activities, recognizing the important message of Consciousness, which you received while typing the text.
Rama recommends this practice to perform no more than 20 minutes in one sitting. You can, depending on the time available to carry out this practice sluzhenie- 1-2 and more times a day.
3. delve into the meaning of the printed information and skip through understanding. Maybe some of the satsang do not need to print where you can see clearly in the sense that it is unnecessary, such digressions (the spoken language and text (the literary language) have a different dictionary base. If in doubt, then the best type.
4. After you finish typing the text to proceed to its edition: check for grammar, spelling, as well as on the construction of stylistic proposals.
5 . Then send it to poi73@mail.ru to the final edition. Initially, all the texts will be published on blogs Oasis Awakening, and then completed in the collections, which will be issued in-bound.
6. Realize the main message of Consciousness through the printed text (play, there is no one except Consciousness and the text that you type, you are printing primarily for themselves, it contains a message relevant to you.
7. implemented, embed their game those messages that you have received.
This project is open to players of all levels of the Academy of Leela.
I must say that the service at Oasis Awakening itself is one of the draws of Consciousness.
This is not a job, it's an ongoing joke of Consciousness from which you have to take the player force.
Well Swan, Om, Peace, Flower, Hati Ocean and has gone to the experience, getting the job.
Anyone who would like to participate in this project, you can submit your application to the address of the Oasis Team Awakening poi73@mail.ru
Play it!
With Love, Team Oasis Awakening