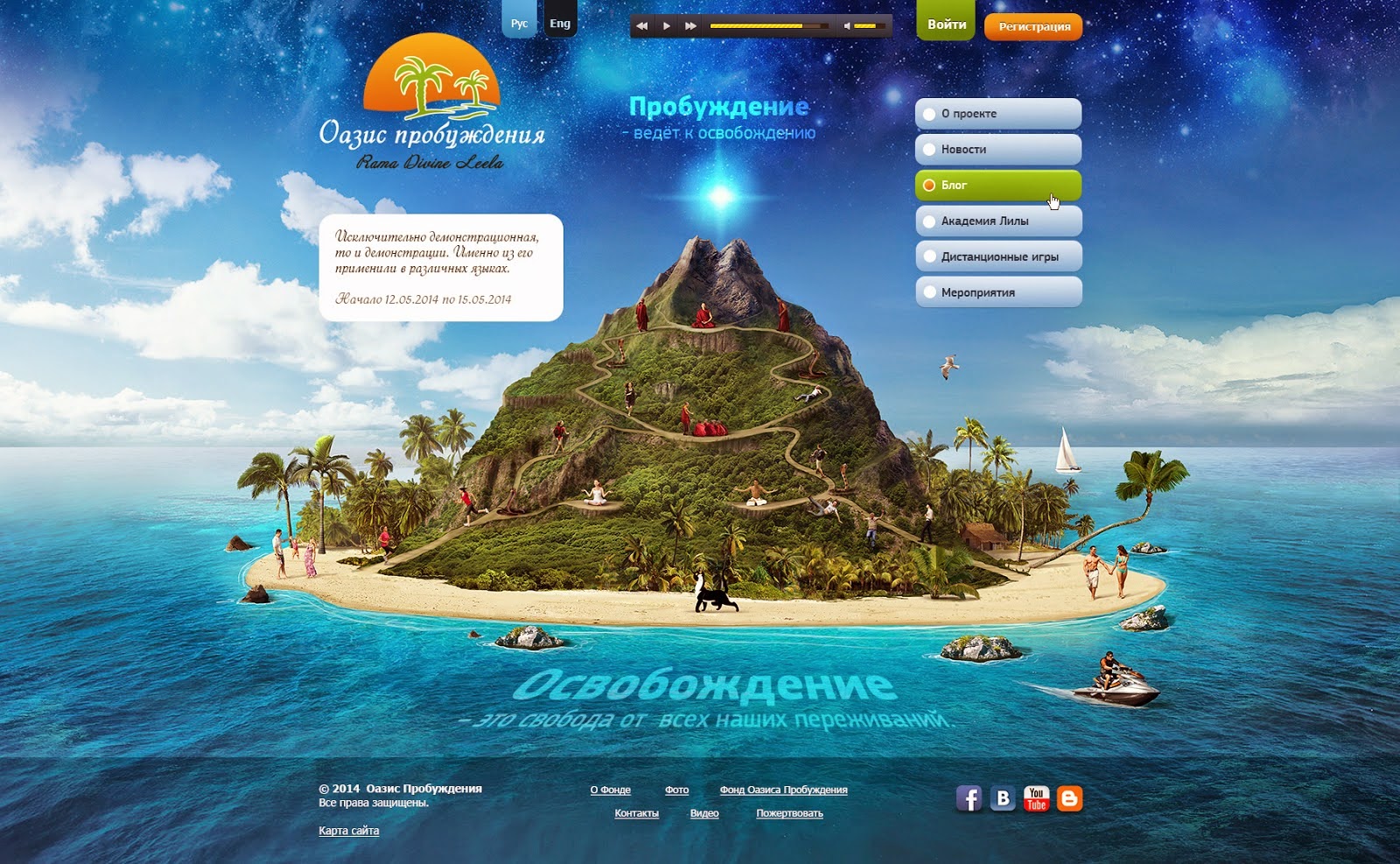 .. My friend, in the end, what you are doing,
you still need not people.
It is necessary only to you and to God.
The project to create a site Oasis Awakening, as a place that would serve as the home of the players in the Internet space, began its development about a year ago, in Tiruvannamalai, India, where the player Wanderer, was given the task to lead the work on this project within the Service.
So, a year has passed and the site is almost ready.
Very soon, all players will be able to receive all the news and Awakening Oasis Academy Lila in one place.
In addition, the site will be possible to register, to have his office, through which you can watch the progress of the game, register for the event, held at the Oasis Awakening and keep playing at the Academy of Remote Leela.
Wanderer, together with the team (OM, Joke, Volcano) and the professionals have done a great job in which they were able to find exclusive trend in site design and landscaping.
After the publication of five books, the Service Team Oasis Awakening completes another project: "The site Oasis Probuzhdeniya- house as a place for players in the Internet space."
Another project Oasis Awakening, "Creation of the center for individual retreats", which is headed by Music & Pearl - still is under reconstruction.
The project "Open Hearts" and "transfer" - are also at a stage of preparation for implementation.
All projects are carried out Oasis Awakening players in the spirit of karma yoga -beskorystnogo service.
The exact date of the launch site will be published in all the social. networks and blogs.